The Bruins open their eighth season in the NAHL at the annual Blaine Showcase, which kicks off this Wednesday. The Bruins play three games – beginning Thursday morning – two regular season contests and one exhibition game against the National Development Team Program. The NAHL footprint consists of 23 teams this season – the two changes consisting of the Wichita Falls Wildcats leaving the league and the Aston Rebels relocating to Philadelphia.
Here's the Bruins Showcase Schedule:
Thursday, September 21st – 10:00 AM vs. Northeast Generals (HOME TEAM)
Friday, September 22nd – 7:15 PM vs. US NTDP U-17 (AWAY TEAM)
Saturday, September 23rd – 3:30 PM vs. Springfield Jr. Blues (AWAY TEAM)
All games will be broadcast live in HD on HockeyTV.com
Here's an in-depth look at the Bruins opponents:
---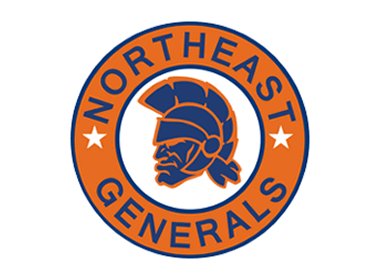 Northeast Generals (2-1-0)
City: Attleboro, MA
Division: East
2016-17 record: 4-53-3 (5th of 5)
The Generals are coming off a historically bad inaugural season, where they won only 4 games, but have already picked up 50% of that total over a three-game series with Johnstown, from which they took two of three at home this past weekend. They opened the season with a 4-2 win on September 13th, followed by a 5-1 victory the next day. Johnstown salvaged game three, 3-2. Colin Bilek and Louis Boudon each had four points in the series to lead the squad. The Generals are coached by Joe Lovell, who took alongside his brother Tim midway through the 2016-17 season.
USA Hockey NTDP U-17
City: Plymouth, MI
Division: Eastern Conference (USHL)
2016-17 record: 23-34-3 (8th of 9)
The Bruins and Minnesota Magicians are playing exhibition games against Team USA at the Showcase which will not count toward the statistics or standings, but will be a great opportunity to play against the best under-17 players in the nation in front of college and pro scouts. The NTDP participated in the 2016-17 NAHL Top Prospects Tournament in Plymouth, where they lost games to the South Division and the NAHL Selects. John Wroblewski is in his second season as head coach of the U17s.
Springfield Jr. Blues (0-1-0)
City: Springfield, IL
Division: Midwest
2016-17 record: 27-28-5 (5th of 6)
The Jr. Blues lost their home opener to the Janesville Jets, 5-3 on Saturday and are looking for a return to the postseason for the first time since 2012-13. Shane Haviland scored two goals in the loss. The Jr. Blues possess a very veteran club with 19 players born in either '97 or '98 (including former Bruin Cole Lawrence), and not a single 2000 birthyear. Former assistant coach Tyler Rennette is the new bench boss in Springfield after five-year head coach Tony Zasowski departed for a job with the NAHL.